Authentic Sicilian Confectionary
At Tipico UK, we bring the age-old traditions of Sicilian confectionery to your doorstep. Founded by Michele Russo, who hails from a lineage of master confectioners, Tipico UK carries the legacy of I Torroni di Pietrorossa, crafting authentic Italian nougat, almond brittles, caramelised nuts, and more in the heart of Edinburgh. Indulge in the taste of Sicily with our range of confectionery, available for delivery across the UK. Experience the finest in Italian sweets with Tipico UK.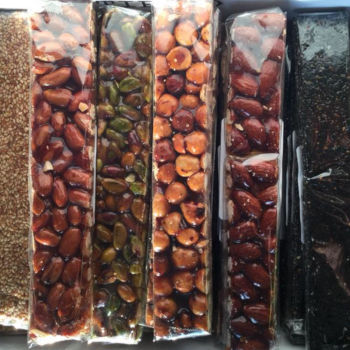 Snap into the crunchy delight of our traditional Sicilian brittle, a sweet, irresistible treat.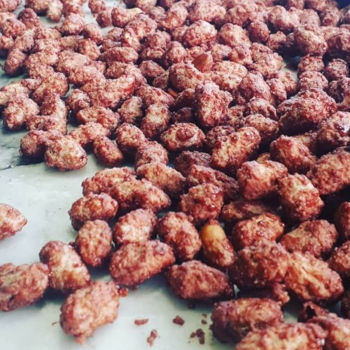 Experience a sweet crunch with every bite of our beautifully caramelised Sicilian nuts.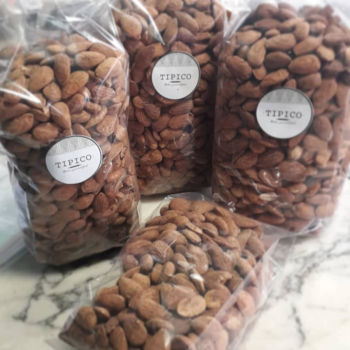 Savour the authentic taste of Sicily with our perfectly roasted, delightfully salty nuts.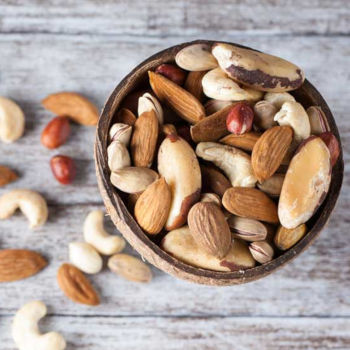 Discover the pure, unadulterated goodness of our high-quality raw nuts and seeds sourced straight from Sicily.
Welcome to Tipico UK
Your premier destination for authentic Sicilian confectionery. Established in 2017, our Edinburgh-based business brings you the rich tradition and exquisite taste of Sicilian sweets, right here in Scotland.
Immerse yourself in the vibrant, delicious world of our handcrafted confections, featuring our signature product – torrone. This traditional Italian nougat and almond brittle is made using the finest nuts from Sicily, handpicked for their exceptional quality.
Our passionate founder, Michele Russo, has been perfecting the art of torrone-making since the age of 11. His family business, I Torroni di Pietrorossa, has been creating pastries of excellence, inspired by traditional Italian nougat and sugar candies, since 1970. Now, he brings his expertise and dedication to the city of Edinburgh with Tipico UK.
We offer an extensive range of products from delicious brittles and caramelised nuts to the finest raw nuts and seeds. Every single item is a testament to our commitment to quality, tradition, and innovation. We also offer catering services for events and parties, and delivery is available across the UK.
Explore our online shop to discover our range of delectable treats or visit us at our food stalls in Leith Links Police box, Grassmarket, Leith Market, Stockbridge Market, and Castle Street Faires in Edinburgh.
Let Tipico UK bring the taste of authentic Sicilian confectionery to your home.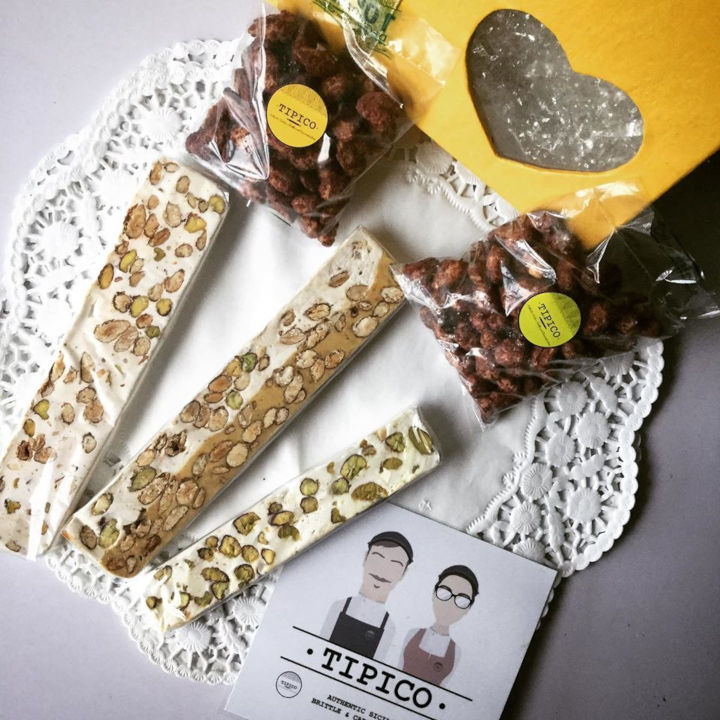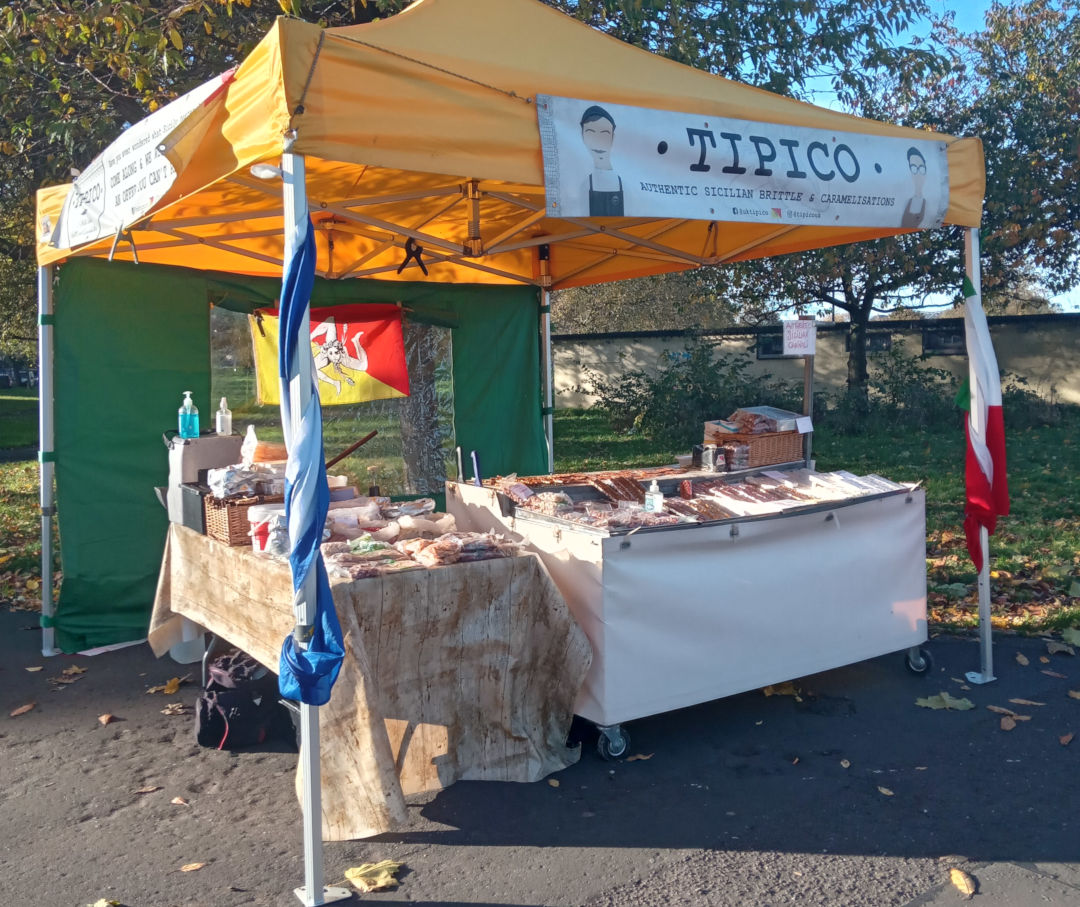 Leith Links Police box
Thursday – Friday: 10am – 5pm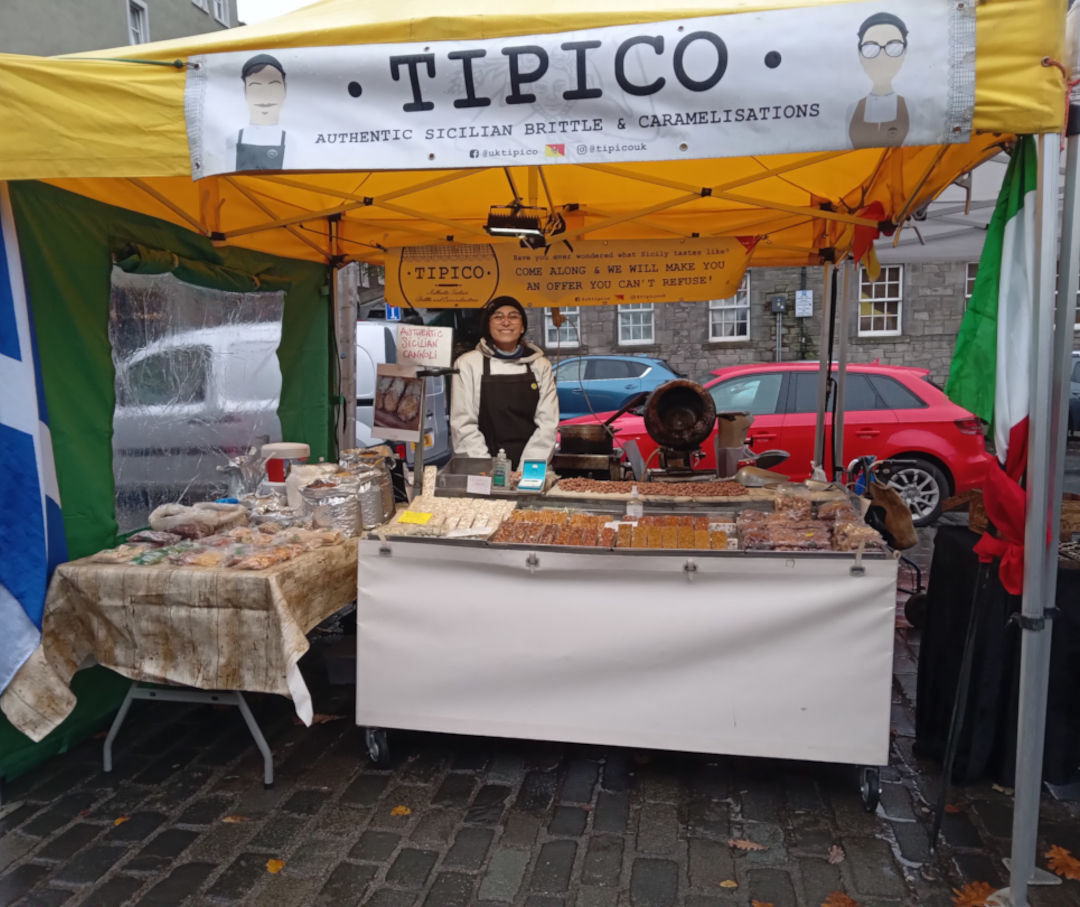 Grassmarket / Stockbridge

Opening times:
Thurs-Fri: 10am - 5pm (Police box)
Weekends: 10am - 5pm (Markets)
Visit Us
Leith Links Police box
Leith Links
Links Gardens
Edinburgh
EH6 7JG