About Us
At Tipico UK, our mission is to take you on a culinary adventure into the world of authentic Sicilian confectionery. Founded by Sicilian native and master confectioner Michele Russo, Tipico UK weaves the rich heritage and sublime flavours of Sicilian sweets into every product. From our traditional Italian nougat to an array of delicious brittles, experience handcrafted sweets made with love, dedication, and the finest Sicilian nuts. Discover the enchanting world of Tipico UK – your passport to authentic Sicilian confectionery in the heart of Edinburgh.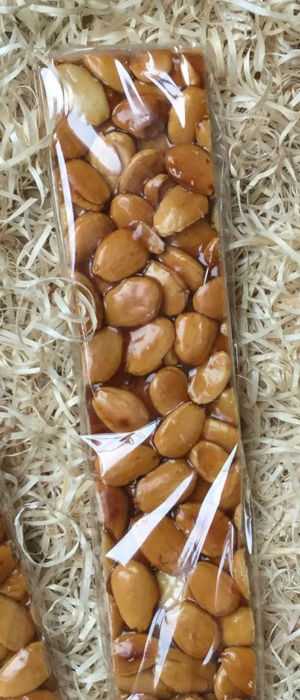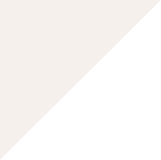 Welcome to Tipico UK
Your journey into the heart of authentic Sicilian confectionery. Established in 2017, we are an Edinburgh-based confectionery brand dedicated to delivering the rich heritage and divine taste of Sicilian sweets, right here in the UK.
Our founder, Michele Russo, brings with him a lifelong passion and deep understanding of confectionery, nurtured in his homeland, Sicily. Born into a family of artisan confectioners, Michele learned the art of making traditional Sicilian sweets from an early age at his family business, I Torroni di Pietrorossa.
Inspired by his heritage and equipped with generations of confectionery knowledge, Michele ventured to Scotland with a dream of sharing the authentic flavours of Sicily with a broader audience. This led to the birth of Tipico UK, a testament to his dedication, craftsmanship, and love for his native cuisine.
At Tipico UK, every product is handcrafted with care, passion, and an unwavering commitment to quality. Our signature torrone – a traditional Italian nougat and almond brittle, is made using the finest Sicilian nuts, handpicked for their exceptional quality. From caramelised nuts to our array of brittles, each item embodies the essence of traditional Sicilian confectionery, served with a dash of innovation.
We invite you to join us on this culinary journey, to experience and savour the taste of Sicily in the heart of the UK.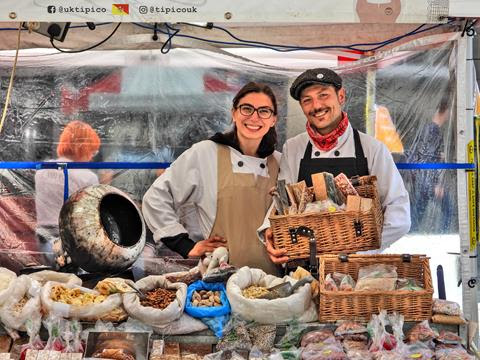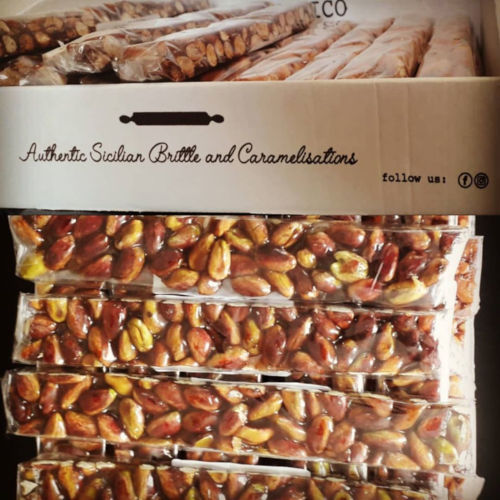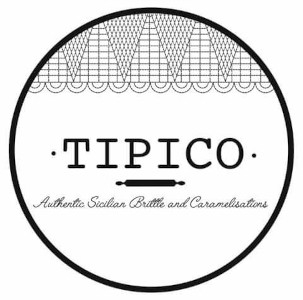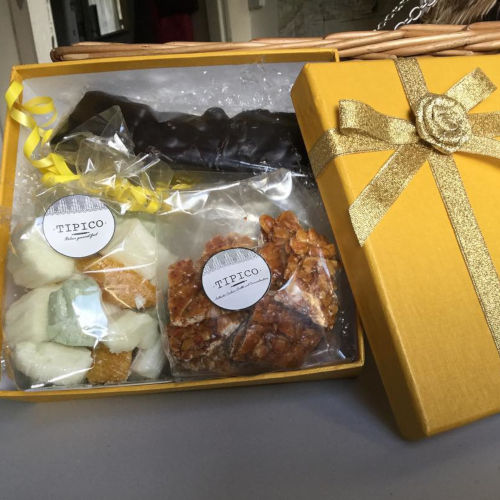 Opening times:
Thurs-Fri: 10am - 5pm (Police box)
Weekends: 10am - 5pm (Markets)
Visit Us
Leith Links Police box
Leith Links
Links Gardens
Edinburgh
EH6 7JG