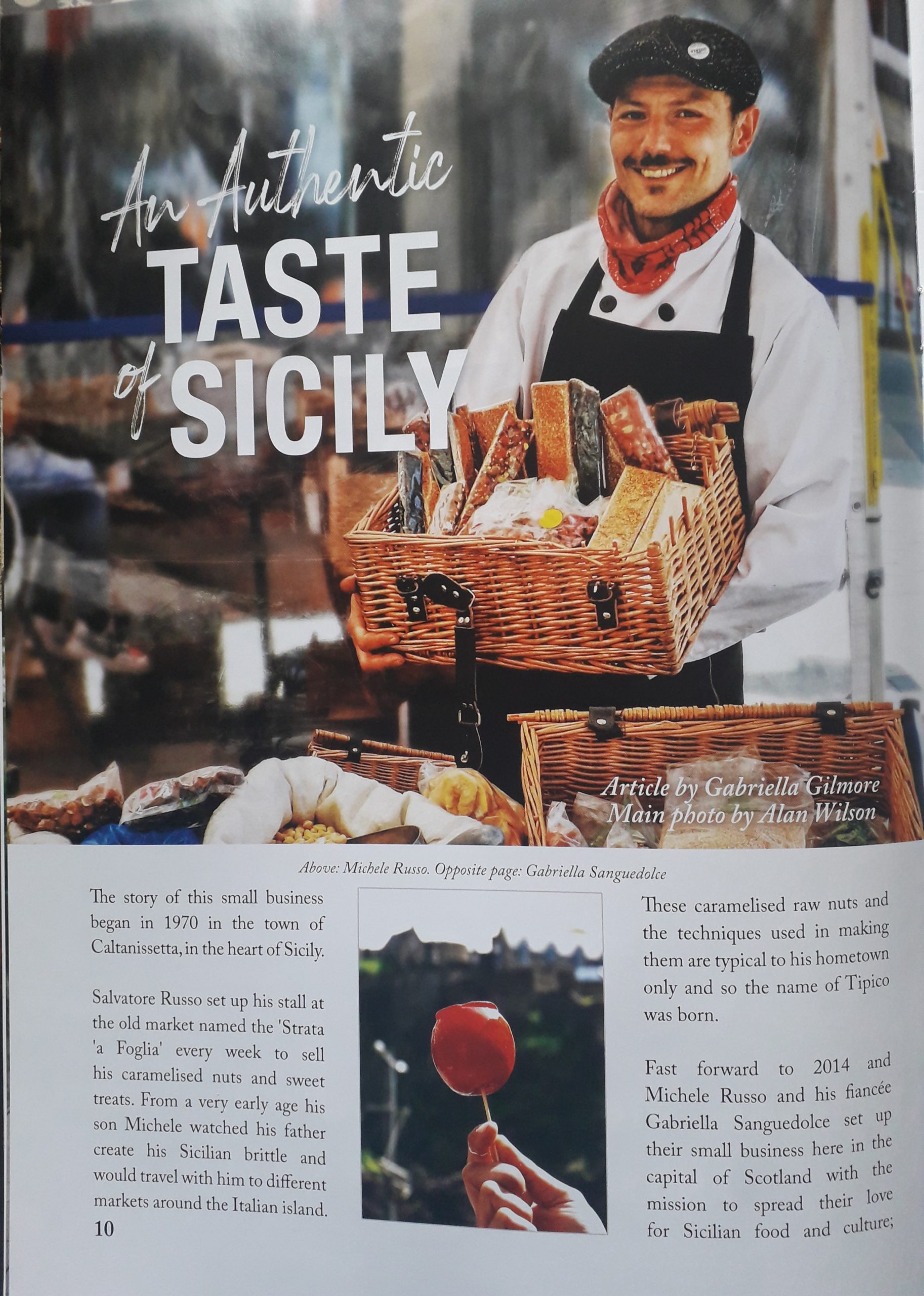 The story of this small business began in 1970 in the town of Caltanissetta, in the heart of Sicily.
Salvatore Russo set up his stall at the old market every week to sell his caramelised nuts and sweet treats. From a very early age his son Michele watched his father create his Sicilian brittle and would travel with him to different markets around the Italian Island.  These caramelisedrwa nuts and the techniques used in making them are typical to his hometown only and so the name of Tipico was born.
Fast forward to 2014 and Michele and his fiancée Gabriella Sanguedolce set up their small business here in the capital of Scotland with the mission to spread their love for Sicilian food and culture; to continue the family tradition in the markets of Edinburgh producing high quality authentic handmade confectionery.
When you visit Tipico's stall you are surrounded by the sweet aroma of raw nuts swirling in bubbling melted sugar and flavours that fills the air as treats are being prepared on site. In the variety of brittles we find hazelnuts, peanuts, sesame seeds, almonds and pistachios brought from Sicily. Allo f these are organic, vegan and gluten free.
TIPICO IS THE HOME OF AUTHENTIC SICILIAN BRITTLE & CARAMELISATIONS IN EDINBURGH
Their product range also includes dried fruits and the recently added authentic Sicilian Cannoli. They bake their crunchy golden brown cannoli pastry dough themselves and the ricotta cheese used in the creamy sweet filling is from Sicily. As Gabriella notes it is an offer you cannot refuse.